Aztec is your gateway to adventure out into the surrounding wilderness to see Ancestral Puebloan ruins, Dinétah pueblitos, and late Spanish-American settlements.
Ancestral Puebloan Archaeology
Aztec Ruins National Monument
Located in the city limits of Aztec, Aztec Ruins National Monument should be your first stop to visiting ancient Puebloan ruins. A national monument and UNESCO World Heritage site, it includes 400 rooms and North America's largest reconstructed Great Kiva. The self-guided tour is approximately 45 minutes long. In addition, there is a museum, bookstore, restrooms, picnic area and regularly scheduled special events.
Chaco Culture National Historical Park
Located approx. 80 miles south of Aztec, Chaco Culture National Historical Park is another UNESCO World Heritage site. Central to the ancestral Puebloan culture it is located in a canyon that contains the largest excavated ruins in the Southwest. The area features hundreds of small sites and 13 major ruins, most of which are accessible by car or on foot.
Dinetah Archaeology
Located in various canyons east and southeast of Aztec, are numerous Dinetah pueblitos and rock art. Pueblitos are small multi-roomed masonry dwellings found in the Navajo ("Dinétah") homeland in northwest New Mexico. Dating from the early 18th century, Dinetah pueblitos are typically situated in defensive locations which overlook canyons and valleys. It is during this period that clashes between the Navajo, Ute, other Puebloan tribes, and the Spaniards is quite common. A few of these sites are accessible and published in the
BLM Defensive Sites of Dinetah Brochure (PDF, 11 x 17 paper, 7.8 MB)
:
NOTE: ACCESS IS NO LONGER POSSIBLE ALONG CR 4450 (5-Mile Bridge is Closed Indefinitely)
For the more adventurous explorer and off the beaten path, there are a number of other pueblitos to see. Do understand that these sites are more difficult to find, access can be more problematic or near impossible, and many of these sites have not been stabilized and so preservation may be poor.
In addition, the following pueblitos are located on New Mexico State Lands and require a permit to access:
Old Spanish National Historic Trail
The Old Spanish National Historic Trail known as the "longest, crookedest, most arduous pack mule route in the history of America" runs through New Mexico, Colorado, Arizona, Utah, Nevada and California.
Historic Archaeology
In addition to the Dinetah sites found scattered throughout the Largo region, there are a number of historic homesteads and structures which were occupied in the late 1800s and early 1900s. Settlements include Euro-American as well as Spanish-American sites:
Interested in Tours, Learning More, or Volunteering?
Aztec Adventures - Tour Guiding Service

3100 W. 2nd Ave.
Durango, CO 81301
(970) 759-2126
➠ aztec-adventures.com
⇩ Tour Guide Offers (PDF 87 KB)



Journey Into the Past Tours

Presented by Salmon Ruins Museum
P.O. Box 125
Bloomfield, NM 87413
(505) 632-2013
➠ Website for Tours



Encore Classes through San Juan College

Encore offers classes designed for students 50 years and over but open to students 18 and older. Several classes a semester cover archaeology and include field trips.
➠ Encore Registration and Class Catalog



Northwest New Mexico Site Stewards

Site Steward Volunteers are committed to cultural resource preservation activities that reduce the occurrences of vandalism and destruction of our non-renewable cultural and historic resources. Become a volunteer:
➠ Northwest New Mexico Site Stewards Program


Site Etiquette
| | |
| --- | --- |
| ☛ | The sites are hundreds of years old. They are fragile and irreplaceable and your help is needed to preserve them for future generations to enjoy. |
| ☛ | Do not climb on the walls or roofs of any ruins. |
| ☛ | Do not remove artifacts from the sites. You may examine them, but leave them where you found them. Removal of artifacts is a Federal Crime and punishable by law. |
| ☛ | Do not touch rock art panels. The acids on your skin can damage them. |
| ☛ | Pack out your trash. |
| ☛ | Report any vandalism to the Bureau of Land Management (BLM) hot line at 505-564-7600. |
Travel Advisories
| | |
| --- | --- |
| ☛ | Maps and directions are for information only and are provided "as is" without warranty or any representation of accuracy, or timeliness of completeness. |
| ☛ | A 4-wheel drive, high clearance vehicle is highly recommended, with a full tank of gas. |
| ☛ | Pack food or energy snacks and bring lots of water. |
| ☛ | Check the weather before heading out. Roads may become impassable when wet. |
| ☛ | Do not cross any washes that have water running in them. You may get stuck or swept away. |
| ☛ | The roads used to access the sites are oil & gas field roads. Be aware of large trucks and keep to the right of the road on hills and blind corners. Some roads may be gated and locked due to private lands scattered throughout the region. |
| ☛ | Cell phone service is not available in some areas. |
| ☛ | Visit these sites at your own risk. The BLM, the State, and the City of Aztec Visitor Center and their employees are not responsible for injuries or damages to personal property. |
Federal Laws and Cultural Resources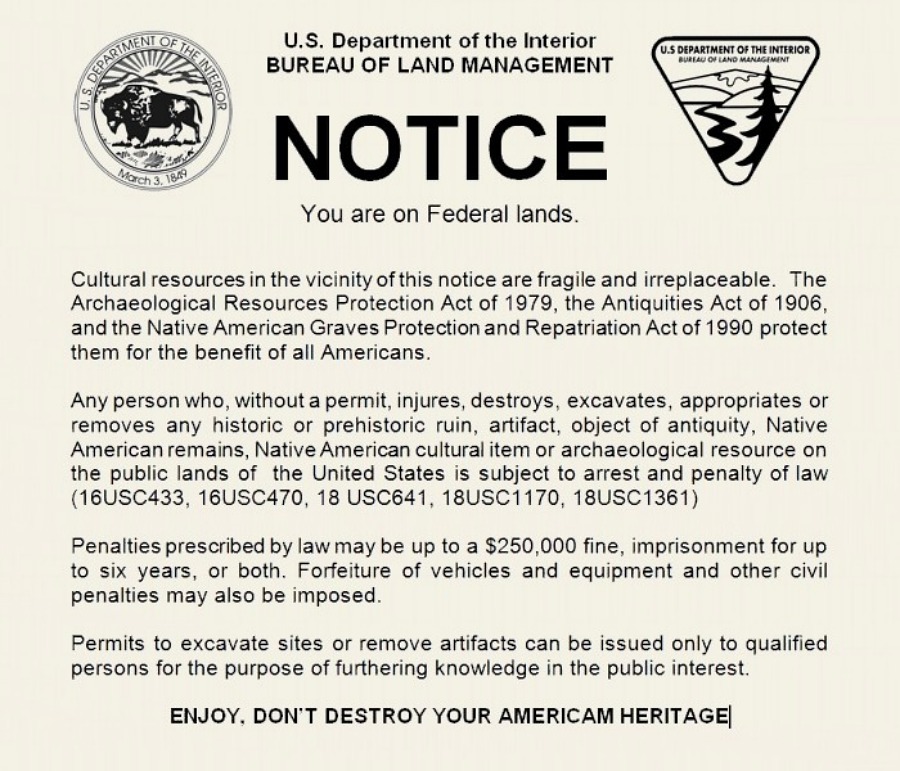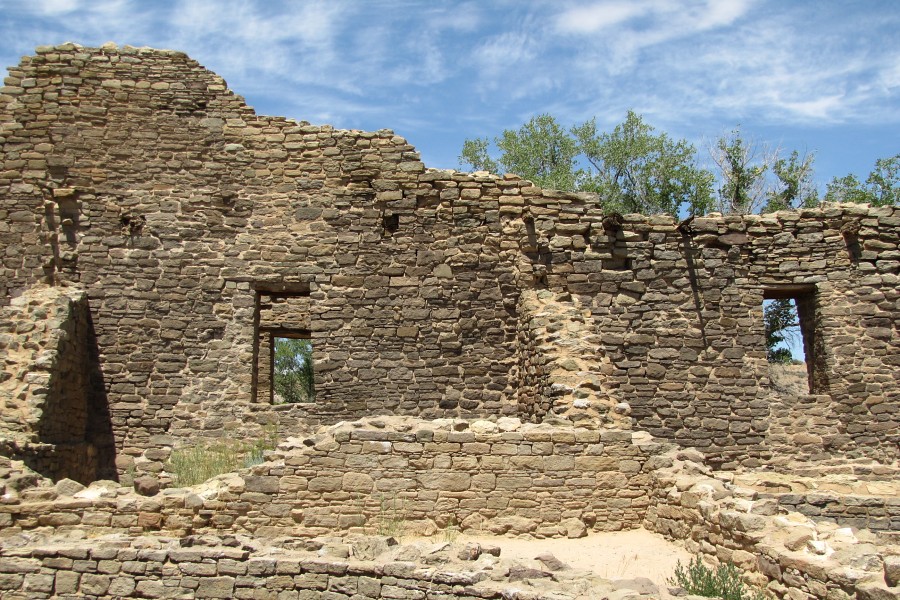 Aztec Ruins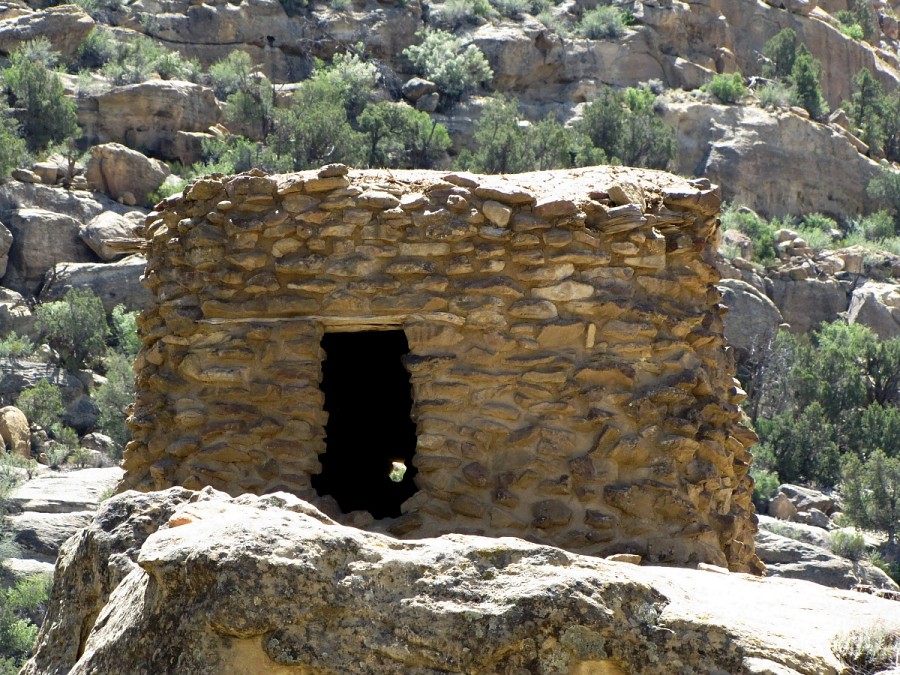 Simon Pueblito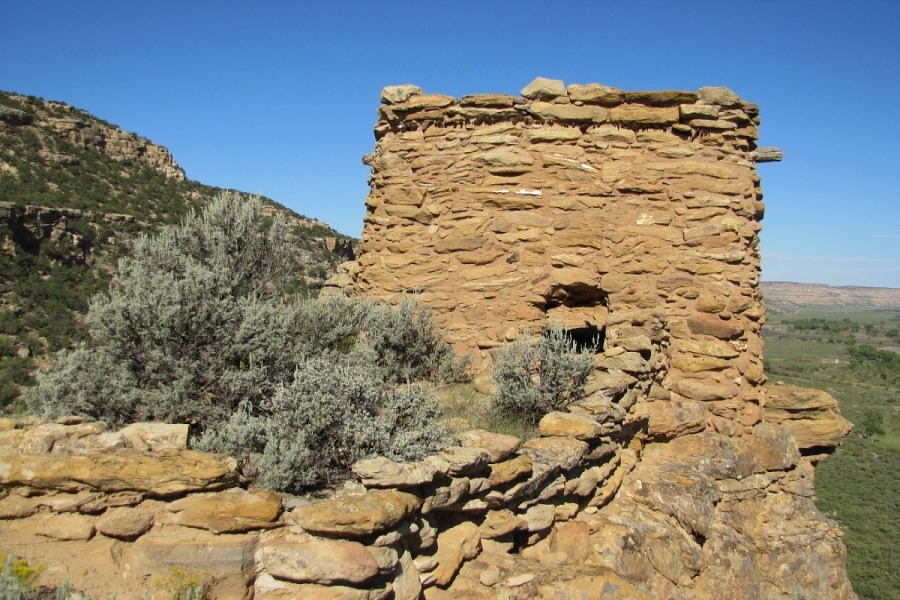 Largo School Ruin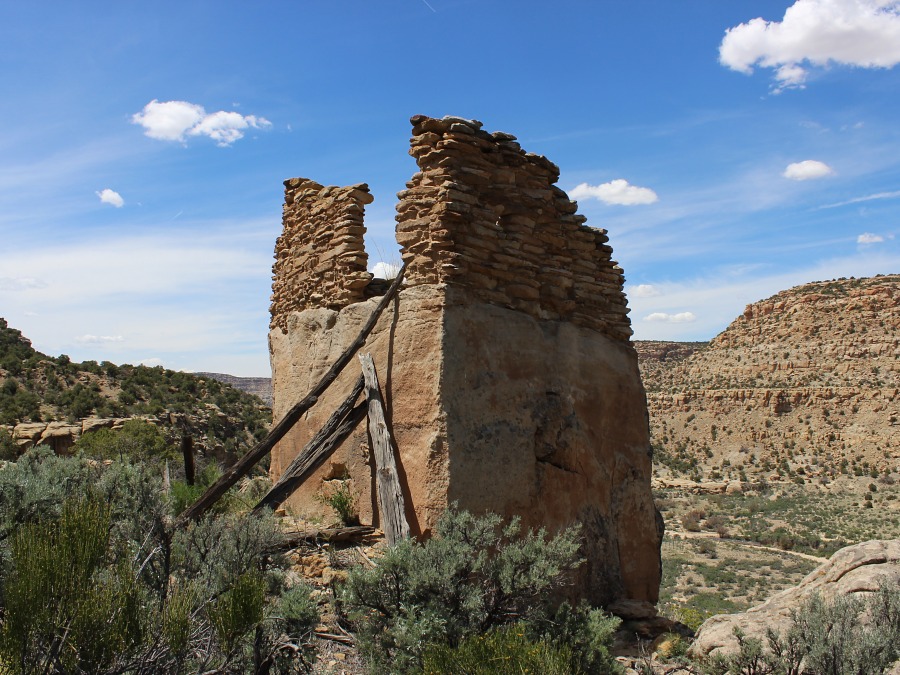 Crow Canyon Pueblito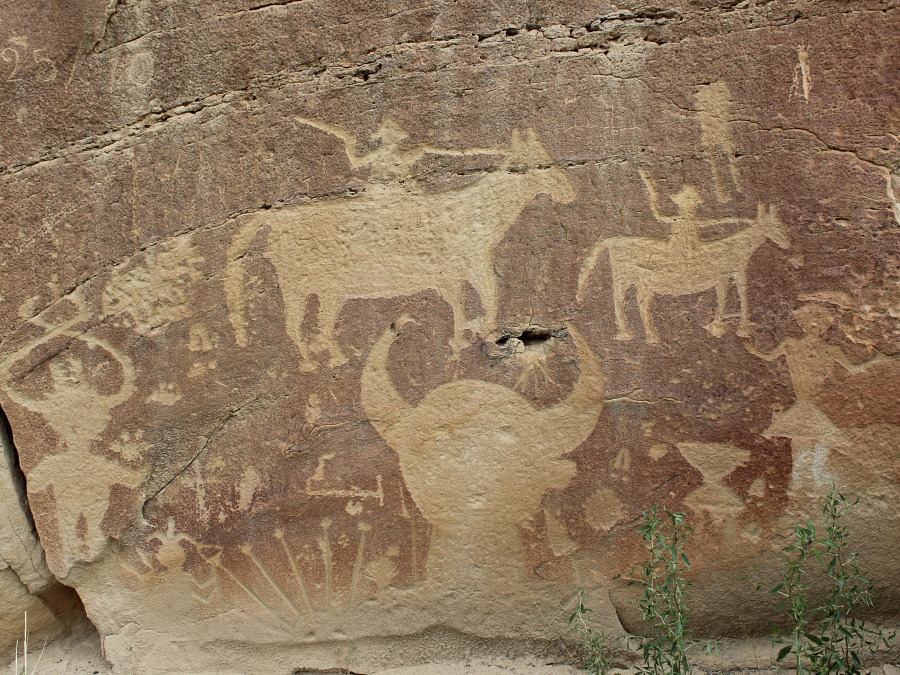 Petroglyph at Crow Canyon Main Panel Site.