Muñoz Canyon Pueblito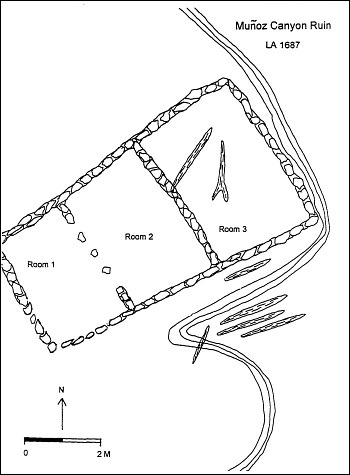 Located on a small sandstone outcrop overlooking Muñoz Canyon, this pueblito consists of a three room structure. No structure walls remain standing and only parts of wall alignments are visible among the rubble. Below the site is a navajo petroglyph that is in poor preservation due to weathering.
Ceramic Assemblage
: Ceramics observed included Dinetah Gray wares and Gobernador Polychrome.
Tree-ring Analysis
: Six tree-ring samples have been collected from the site, all of which dated and indicate a construction date of 1743 or 1744. Pinion and juniper is represented among the samples (Towner 1997).
Land Owner:
Bureau of Land Management
Site Elevation:
6529 ft / 1990 m
Hiking Difficulty:
Moderate =
Someone in good hiking condition;
Distance about 0.5 mile one-way;
Elevation gain less than 100 feet.
References:
Towner, Ronald H. 1997
The Dendrochronology of the Navajo Pueblitos of Dinetah, PhD dissertation, University of Arizona.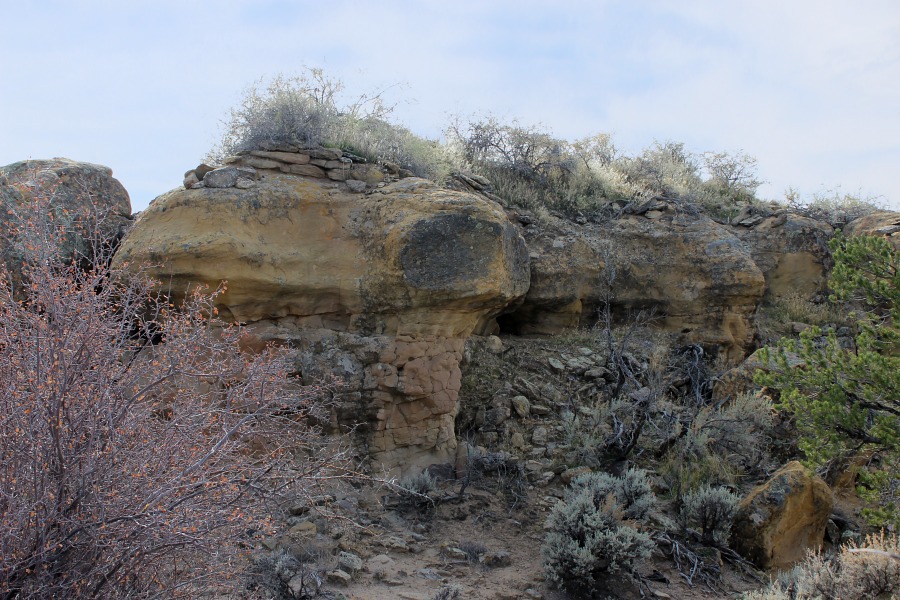 Other Pueblitos
➠ Muñoz Canyon Pueblito
State Land Permit Required:
Report Vandalism
Report any vandalism to the Bureau of Land Management hot line at (505) 564-7600.
For in progress incidents, request a BLM Ranger through Non-Emergency Dispatch (505) 334-6622.