Nester Martin Homestead
One of the oldest homesteads in Largo Canyon, it was shown on the 1882 General Land Office survey of the area and the homestead was patented in 1885. In addition, it is referenced on the USGS topographic map of the area as "Old Rock Ranch", northeast of Rockhouse Canyon. Very little of this site survives and even less is known of its history and occupant (Sheftel 2012). The homestead is located on BLM land.
Land Owner:
Bureau of Land Management
Site Elevation:
6357 ft / 1938 m
Hiking Difficulty:
Easy =
Someone in fair hiking condition;
Distance about 500 feet;
Elevation gain less than 10 feet.
References:
Gregory, Carrie J. 2016
Cultural Traditions of Abandoned Rural Cultural Landscapes. Association of Preservation Technology Bulletin, Journal of Preservation Technology 47:29-35 2016.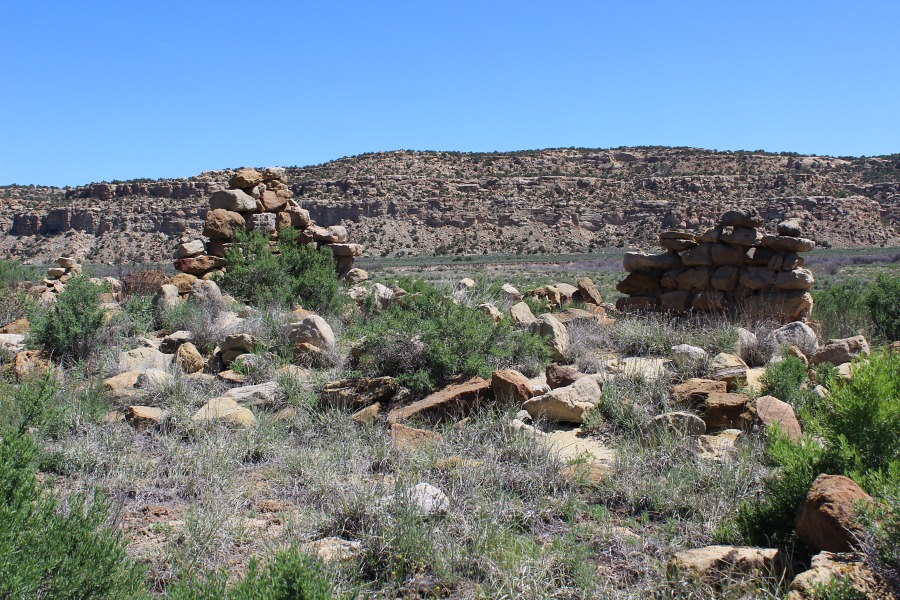 Other Historic Sites
➠ Nester Martin Homestead
Report Vandalism
Report any vandalism to the Bureau of Land Management hot line at (505) 564-7600.
For in progress incidents, request a BLM Ranger through Non-Emergency Dispatch (505) 334-6622.