Trail Systems




➠ La Plata Mountains Trails (#5)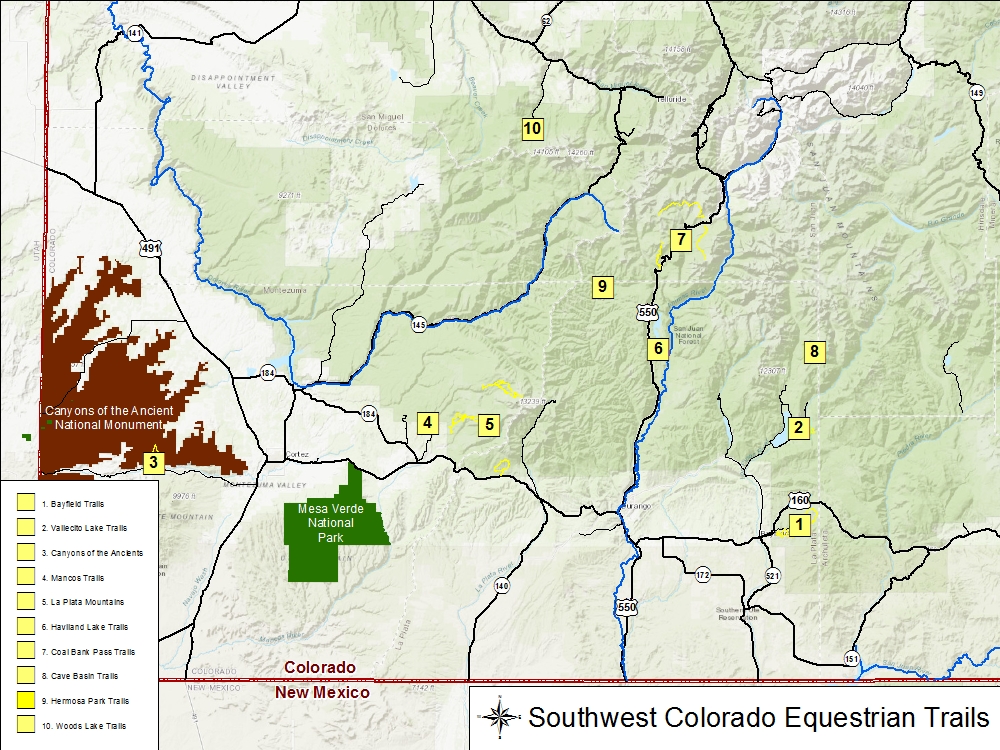 La Plata Mountains Trails System
To date, there is one major trail recorded on the southwestern slopes of the La Plata Mountains that is feasible for horse riding.
| Trail Name | Miles | Elevation |
| --- | --- | --- |
| Cherry Creek | 6.86 | 8,000-9,430 ft |
Cherry Creek
Located within the San Juan National Forest and southern slopes of the La Plata Mountains, the trail head for the Cherry Creek trail is located immediately off of U.S. Highway 160. The entrance is signed as the turn off for Cherry Creek Campgrounds. The trail follows segments of existing jeep trails and an old railroad corridor in the southern and western parts of the loop. The northern half of the trail system is predominately single track. The ride will take you through mixed aspen, Gamble oak, and patches of ponderosa pine. Spotted areas of rocky talus, hoof protection or shoes is highly recommended.