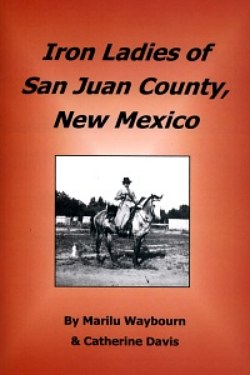 This book covers some of the notable women of San Juan County, New Mexico. It goes into details on pioneer women who achieved a variety of accomplishments in a time when women were not expected to be in business or self-sufficient.
Authors: Marilu Waybourn & Catherine Davis
Publisher:
San Juan County Historical Society
Published: 2015
For Sale: $10 (includes tax)
To Order: (888) 543-4629 (Toll Free) or 334-9551 (Local)
In this Book...
Other History Books for Sale
➠ Iron Ladies of San Juan County
More History & Information
Share this page