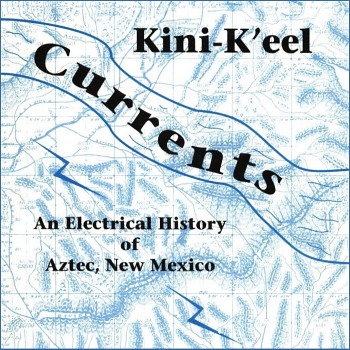 Kini-K'eel Currents is a story of electricity in Aztec, New Mexico. It helps us appreciate the history of electrical development in our community and San Juan Basin area.
This manuscript was written by Tommy Bolack who once served as the City of Aztec's Electric Director. Hired in 1988, Tommy was involved in the 2-1/2 year rebuilding project of the Aztec Electrical system. It was through his passion that Aztec developed a successful utility system.
Opened in 1990,
Bolack Electromechanical Museum
contains a 40 year collection of antique electrical, radio, and communication devices and equipment. In fact, his museum contains the turbine wheel from the 316 horsepower Aztec Turbine which was installed in 1926.
Other History Books for Sale
➠ Abandoned Cemeteries & Settlements
More History & Information
Share this page