Origami in the Garden is a monumental outdoor sculpture exhibition created by American artist Kevin Box. The collection includes Box's own compositions as well as collaborative works with his wife Jennifer Box and world renowned origami artists such as Robert J. Lang, Te Jui Fu, Michael G. LaFosse and Richard Alexander.
Origami in the Garden is currently on display at The Turquoise Trail Sculpture Garden, a private residence nestled in the Garden of the Gods just 15 miles South of Santa Fe, New Mexico along the Turquoise Trail Scenic Byway.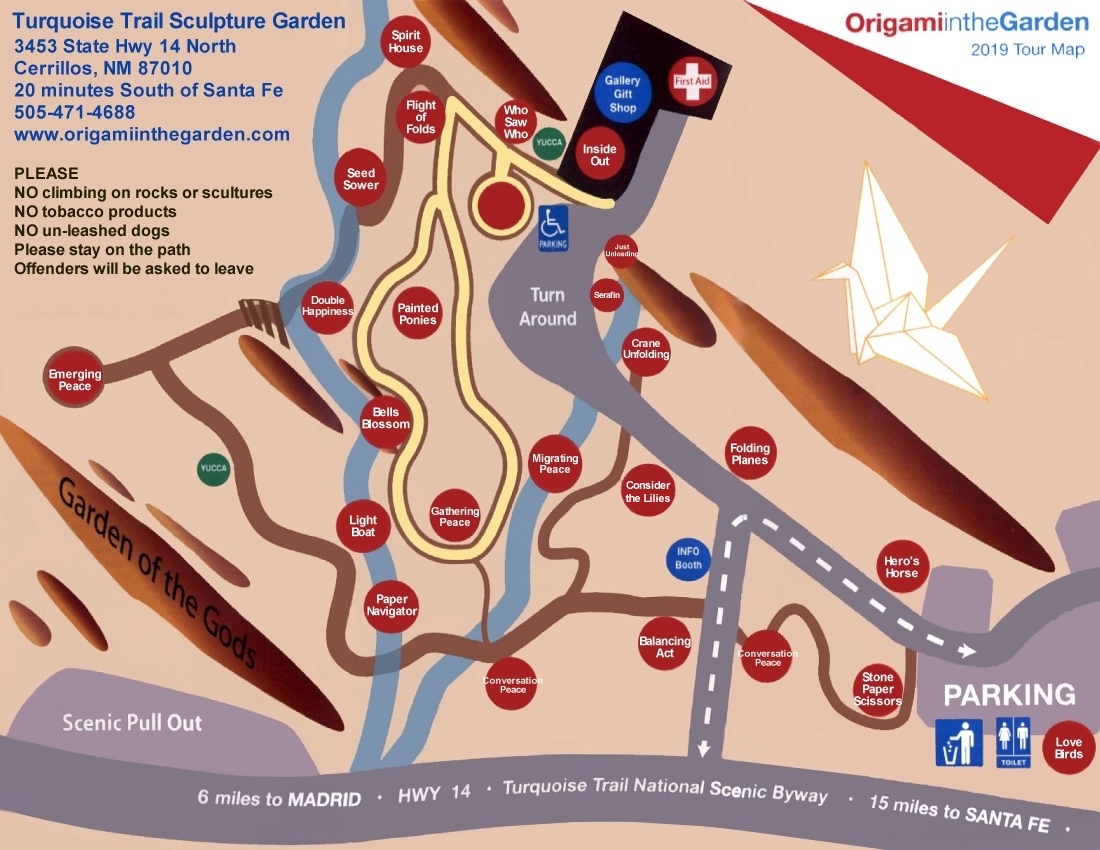 Additional Information
The following is a photo collection of the pieces which can be found at Origami in the Garden as of 2019. Not all the pieces are shown here and the collection changes from time to time, so pieces will come and go over time. It's worth the visit!
The information provided is from the
Origami in the Garden Tour Map 2019
.
Photos by EMKotyk.