The Town of Silverton was platted in 1874 and by 1875 the population had doubled. The greatest boom to the area was the 1882 construction of the Denver & Rio Grande Railroad (aka the Durango & Silverton Narrow Gauge Railroad) which was instrumental in hauling out rich deposits of mined silver, gold and other minerals.
Silverton is now the only town left in San Juan County, CO. Its year-round population around 600 is supported by tourism (think the D&S Train, extreme skiing, seasonal festivals) rather than by mining. While summer is regarded "high season" in Silverton, winter tourism is beginning to take a foothold: Silverton Mountain opened in 1990, offering extreme skiing opportunities unlike few mountains found south of Canada.
Major sites to see include the following: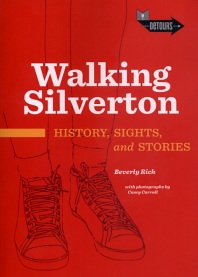 Walking Tour
While in Silverton, take an evening walking the town and explore the history and poeple who made this town the hustling and bustling community it was in the late 1800s and early 1900s.
Begin your tour at the
San Juan County Historical Society Mining Heritage Center
and purchase the
Walking Silverton: History, Sights, and Stories
by Beverly Rich. The book can be purchased from the San Juan County Historical Society Mining Heritage Center, Silverton Visitor Center, or Fetch's Mining and Mercantile.