A great spot for the weekend warrior, the Glade Run Recreation Area is comprised of 19,000 acres of sandy arroyos, slick rock and rolling terrain. Vegetation is sparse, primarily consisting of common grasses, rabbitbrush, sagebrush, junipers, and pinyons.
The recreation area is split into two off-highway vehicle use zones. The northern three-quarters of the Glade are managed for limited trail use and 3,800 acres on the south end are managed as an open OHV area. Approximately 42 miles of marked trails for motorized trail bike and
mountain bike trails
are located in the limited OHV portion of the Glade. Challenging slick rock and wide sandy washes provide fun for off road enthusiasts in the open OHV section.
Directions and Information
Report Vandalism
Report any vandalism to the Bureau of Land Management (BLM:
BLM Farmington Field Office
6251 College Blvd. Suite A
Farmington, NM 87402
(505) 564-7600
(800) 842-3127
For in progress incidents, request a BLM Ranger through Non-Emergency Dispatch (505) 334-6622.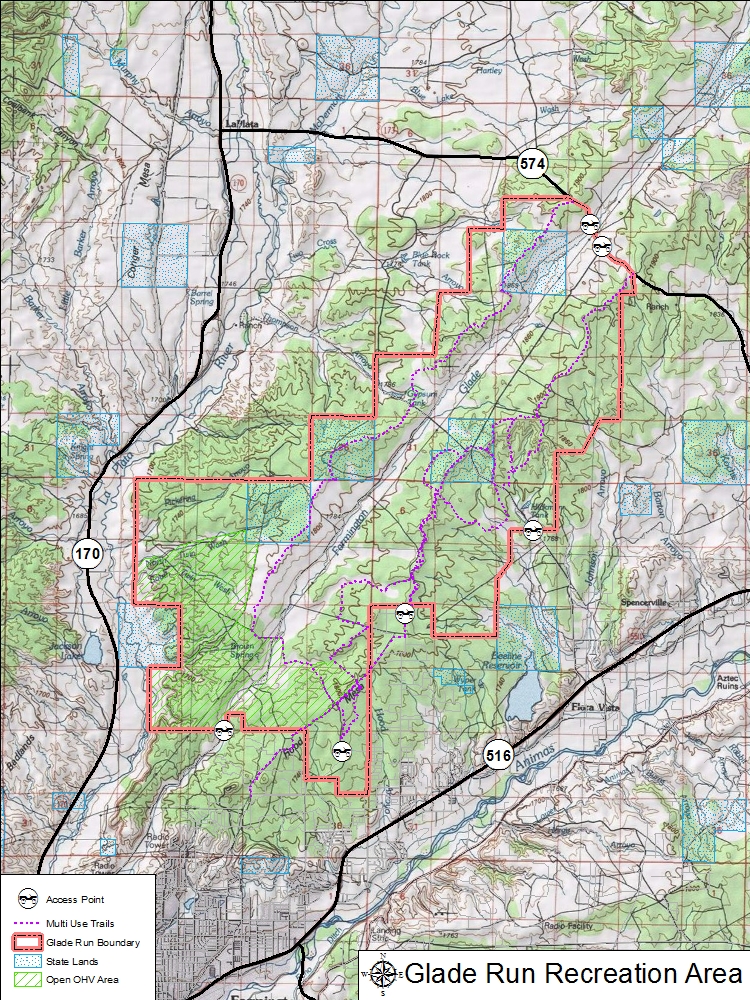 Share this page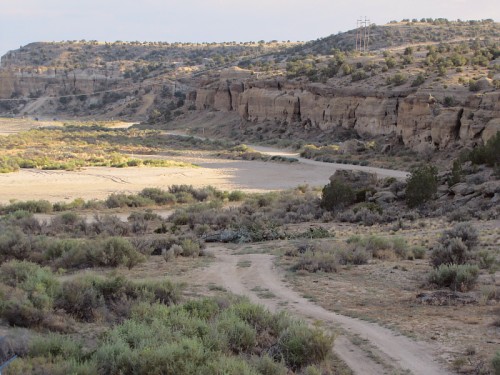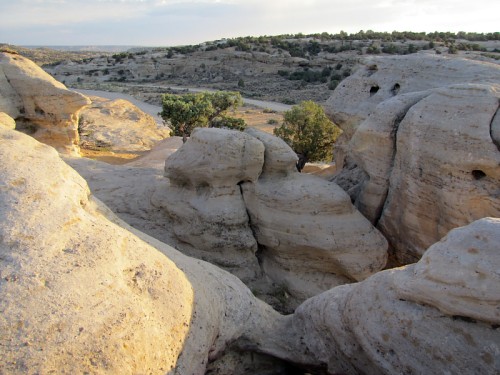 Photos by EMKotyk