Over 800 acres of fun is waiting for off-road enthusiasts at the Dunes Vehicle Recreation Area southwest of Farmington. The off-highway vehicle area contains a wide variety of topography including large sand dunes, steep to gentle hillsides, and sandy arroyo bottoms. Innumerable roads and trails exist in the Dunes, created by nearly 40 years of off-road vehicle use. The diverse landscape attracts a variety of motorized activity and provides riders a place to play, test their endurance, and improve their skills. A vault toilet is provided for public use at bottom of the recreation area.
Caution: Ride only in areas open to use. Private property and tribal land sit adjacent to the Dunes Vehicle Recreation Area.
Directions and Information
Report Vandalism
Report any vandalism to the Bureau of Land Management (BLM):
BLM Farmington Field Office
6251 College Blvd. Suite A
Farmington, NM 87402
(505) 564-7600
(800) 842-3127
For in progress incidents, request a BLM Ranger through Non-Emergency Dispatch (505) 334-6622.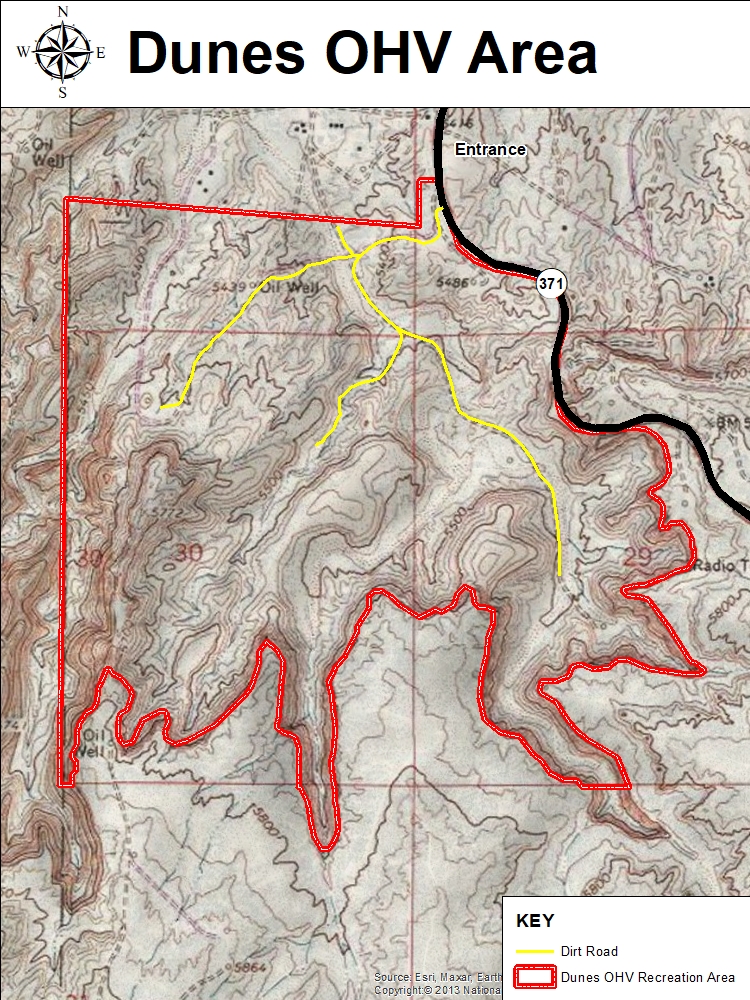 Share this page