This 250 mile loop drive will take you on a scenic drive to Chama, New Mexico and Pagosa Springs, Colorado. The trip is best enjoyed over two days, especially if you choose to ride the Cumbres & Toltec Narrow Gauge Train, soak in the hot springs of Pagosa Springs, or recreate on Navajo Lake.
Chama, NM
Built in 1880, the track between Antonito and Chama was part of the San Juan Extension of the Denver & Rio Grande Western Railroad. The decline of silver mining in the 1890s ended the railroad's vital role. The Denver & Rio Grande Western Railroad filed for abandonment in 1969, but the most scenic part of its route, its equipment, and its buildings were saved by the states of Colorado and New Mexico in 1970. The C&TSR is America's longest and highest narrow-gauge railway still in operation. Embark from the scenic mountain village of Chama and enjoy the 60-mile ride back into time. Full and half trips run daily between Chama, NM and Antonito, CO from end of May to October.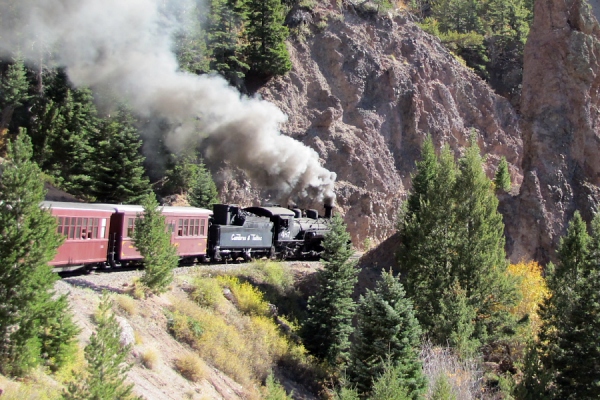 Photo by EMKotyk
Pagosa Springs, CO
Once inhabited by ancestral Puebloans, Utes, Navajos and Apaches, "Pagosah" hot springs was believed to have extraordinary curative powers. In time, the U.S. military established a post to protect settlers from Indian hostilities and the town of Pagosa Springs was incorporated in 1891, sustained by ranching, logging and lumber. Developers discovered the area in the 1970s, and winter skiing, the hot springs, and tourism boomed. While in Pagosa Springs, visit the Fred Harman Art Museum.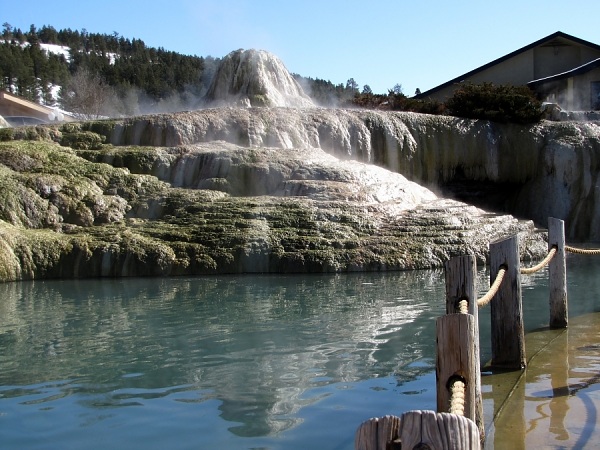 Photo by EMKotyk
U.S. 160
One of America's newest national monuments, Chimney Rock is located in southwest Colorado between Durango and Pagosa Springs. The area derives its name from two 300-foot pinnacles that tower over the Chacoan Great House. Chimney Rock contains several excavated and unexcavated ruins.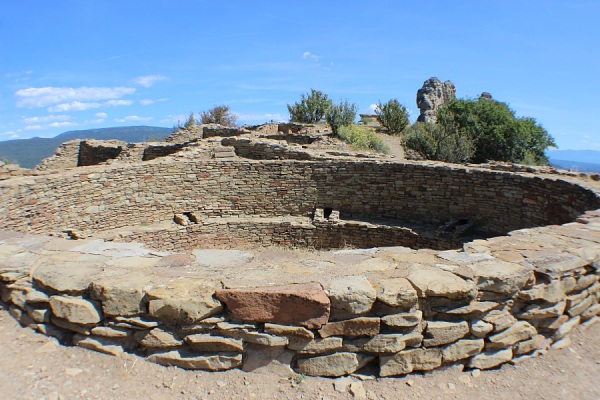 Photo by EMKotyk
In the vicinity of Chimney Rock National Monument is Lake Capote Recreation Area, a lake and camping facility owned and operated by the Southern Ute Indian Tribe. Park facilities include camping, restrooms, convenience store, picnic grounds, fishing, and non-motorized boat rentals.
This is where the two rivers of the Piedra and San Juan meet and the northern Colorado access to Navajo Lake State Park. The full service marina offers camping, restrooms, restaurant, fishing accessories, boat slips, rentals, and storage.
Navajo State Park
1526 County Rd 982
Arboles, CO, 81121
(970) 883-2628
cpw.state.co.us/placestogo/parks/Navajo/Pages/Marina.aspx
Ignacio, CO
A tri-ethnic community of about 800 people, Ignacio offers a variety of recreational opportunities with its close proximity to Chimney Rock and Navajo Lake. In addition, it serves as the capital for the Southern Ute Indian Tribe.
Southern Ute Indian Tribe
356 Ouray Dr.
Ignacio, CO 81137
www.southernute-nsn.gov
While in Ignacio, visit the following attractions: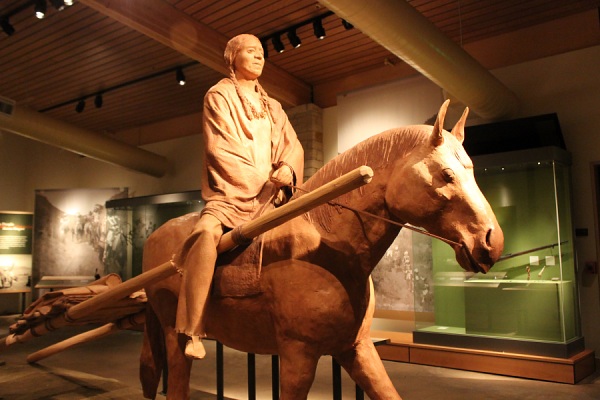 Photo by EMKotyk
Navajo Lake, CO-NM
Completed in 1963 after a six-year construction on the San Juan River, the earth and rock-filled dam is nearly 0.75-miles long and 400 feet high. It is the central amenity of Navajo Lake State Park and has a world class reputation for outdoor adventure and fishing. Covering 14,500 acres and the second largest lake in New Mexico, Navajo Lake is ideal for a day of fishing, swimming, scuba-diving, water-skiing, wildlife viewing, and hiking or for a week of camping and boating.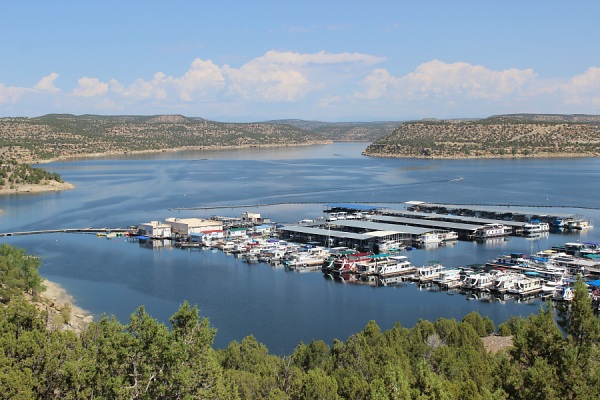 Photo by EMKotyk