The "
Black Place
" was the name Georgia O'Keeffe gave to one of her favorite painting sites. It is located in the northwest portion of the BLM designated Lybrook Fossil Area (commonly referred to as the Lybrook Badlands), about 150 miles northwest of her home in Abiquiu. As one drives along U.S. 550, one can see a stretch of desolate gray and black hills that the artist said looked from a distance like "a mile of elephants."
Over a period of fourteen years, from 1936 to 1949, her visits to the "Black Place" sparked a torrent of work that was almost unparalleled in her career. Between 1944 and 1945 alone, she completed six canvases, including Black Place II, one very large pastel, and at least nine pencil sketches.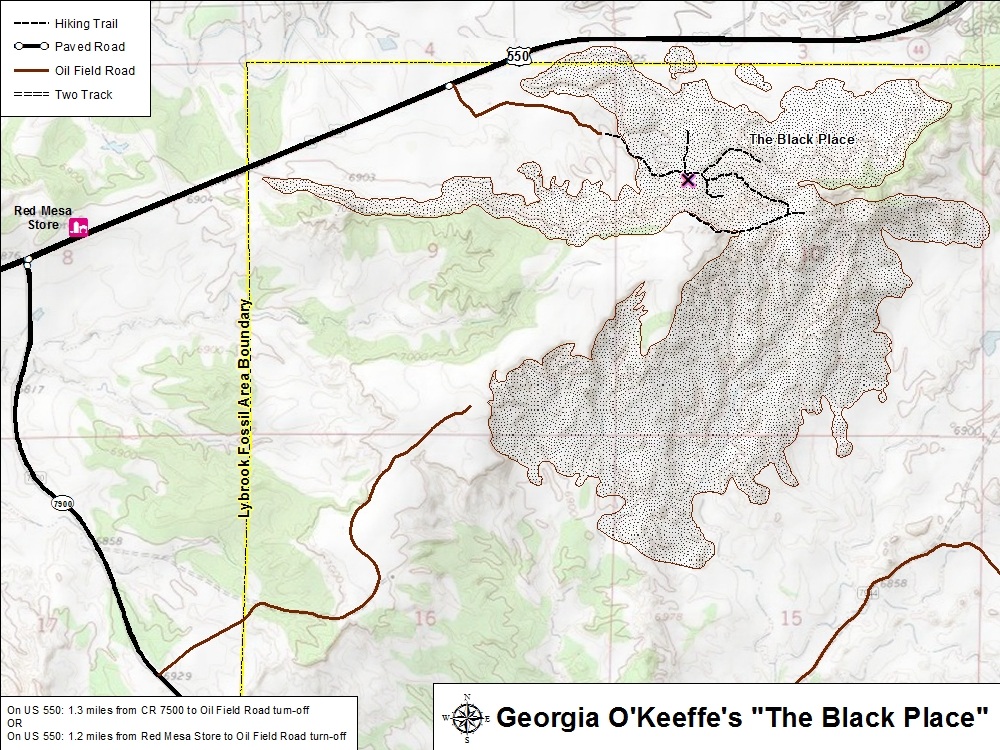 Report Vandalism
Report any vandalism to the Bureau of Land Management (BLM):
BLM Farmington Field Office
6251 College Blvd. Suite A
Farmington, NM 87402
(505) 564-7600
(800) 842-3127
Share this page
Many more interesting sites to see within the "Black Place."